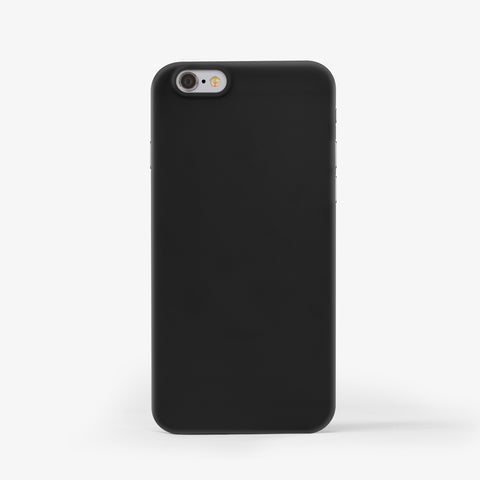 iPhone 6 Plus / 6s Plus thin case
ULTRA THIN CASE
CaseDodo cases are one of the thinnest in the world. They are specially crafted for the true minimalist in mind. The secret to its extremely thin and lightweight capability is that it is made of high-grade polypropylene. These cases have a frost finish that helps with better grip and fingerprint-resistance. These cases measure only 0.35 mm in thickness and weigh just 2 grams! CaseDodo cases are so thin that they leave your phone case barely noticeable, and make your phone feel as if it never had a case on. Protecting your phone from light drops and scratches, these cases are specially designed to enhance the look and the feel of the phone, without adding any bulk to it. The phone case that truly makes sense.
THE DETAIL, THE PRECISION
That's the difference. Every Dodo case is designed to achieve a great fit. It's pinpoint and precise.
MORE COLORS, MORE SMOOTHNESS
The Dodo case comes with so many color choices, that never leaves you out of options. They are brushed plastic, which makes the surface super-smooth.
REINFORCEMENT CAMERA LENS PROTECTION
The Reinforced Camera Lens Protections protects the protruding camera lens. It's not just thin, it protects too.
A PHONE CASE FOR THOSE WHO HATE CASES
The Dodo Ultra-Thin case is designed specially for those who hate cases, those who do not want to ruin their phone's beautiful design by slapping on a bulky and ugly phone case. Slim it down with the Dodo.
iPhone 6 Plus / 6s Plus thin case